How It All Came To Be
The idea for the Science Focus Program originated in 1995. Teachers met and worked part-time planning for the Zoo School and part-time teaching at their high schools. The initial, long-term staff included:
Social Studies: Jim Barstow (1997- 2008)
English: Beth Briney (1998-2017)
Math and Physics: De Tonack (1997-2006)
Natural Sciences: Sara LeRoy-toren (1998-2013)
Other instrumental staff over the years include:
Past Teachers: Deb Sharp (1997-1998), Jane Obbink (1997-1998), Grace Aubert, Court Monroe
Past Principals: Dick Spearman, John Neal, Pat Hunter-Pirtle
Past Support Staff: Susan Musick, Amy Windle, Shannon Lynch
The main idea for the focus program was to give students an alternative to regular high school. The teachers' vision consisted of a place where students could come, feel welcome and comfortable enough to express their individual talents and ideas.
The school opened for the 1997-1998 school year, accepting juniors and seniors. The Science Focus Program now accepts grades 9-12.
Zoo School has made some changes throughout the years, but the goals remain the same:
to give students the best education possible
to instill an excitement and a craving for knowledge
to teach and learn together
The Evolution of the Zoo School Campus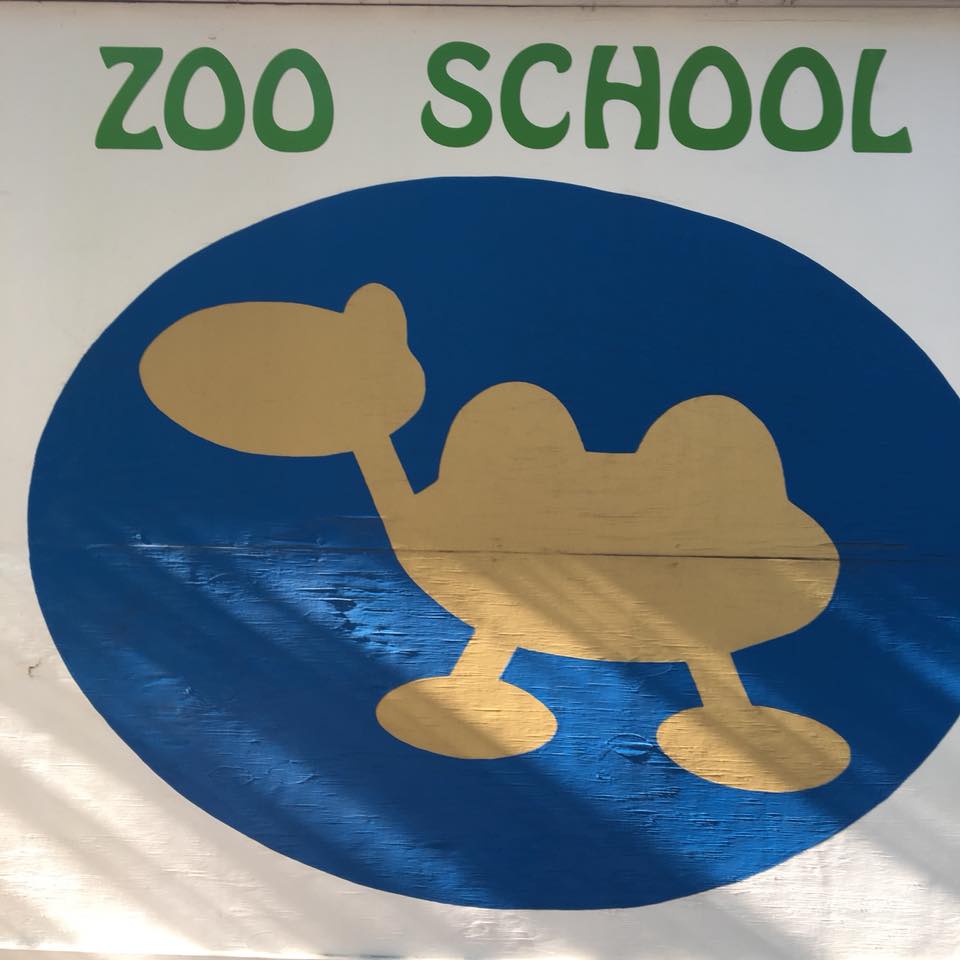 Zoo School's open campus was tucked behind the Zoo Cafe and the Rainforest Facility. The original Zoo School campus included two portables and the Rainforest room. The Rainforest room was the English classroom that English teacher Beth often packed away Friday afternoons so that the Lincoln Children's Zoo could use the space.
In 2004, an additional building was constructed through funds generated in memory of Courtney Cusik and Michael Berg. The building was named "Camelot Commons" because they went to school in a "camel lot," the former home of the camels. At this time, students developed the original logo, constructed a sign, and hung it on the portable.
From 2004-2019, the campus included two portables that housed the computer lab, the Science classroom and lab, and the English classroom. Eventually, Camelot Commons housed social studies, math, and science classroom and lab.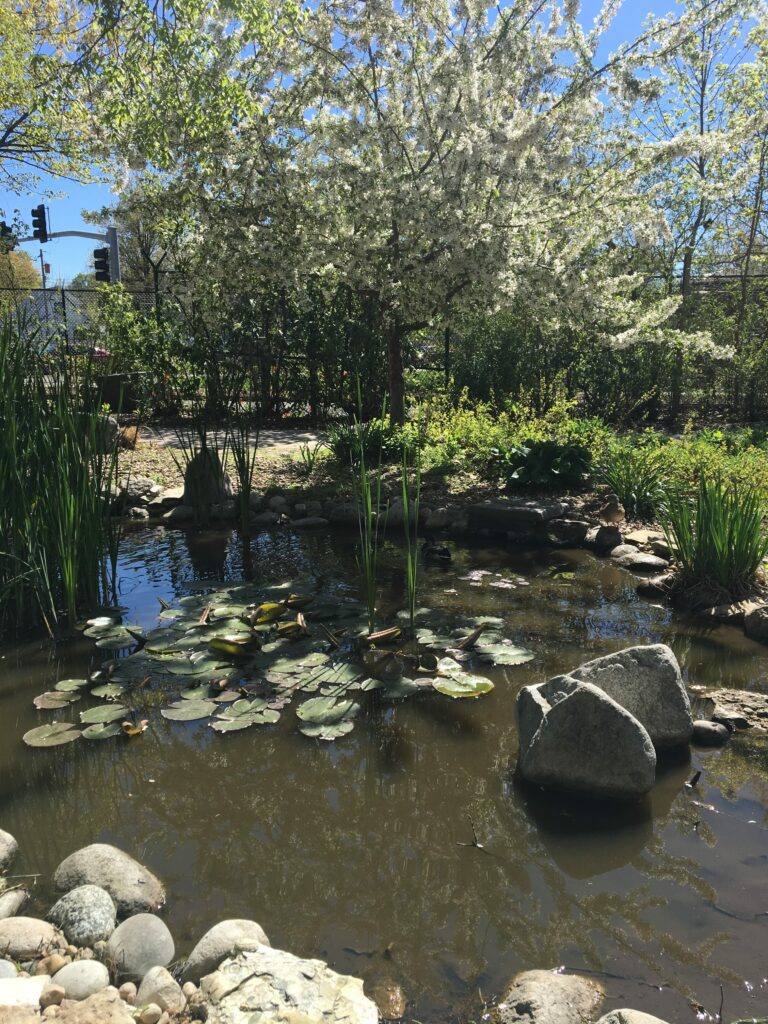 Picnic tables were available in the park-like setting with our very own Koi Pond. The Koi Pond was created and constructed by former Zoo School student Josh Fuenning with the assistance of the science teacher Sara LeRoy-toren. After Josh passed away, the pond was rebuilt professionally by his family in his memory.
In the fall of 2019, the Science Focus Program moved into the new building next to the Lincoln Children's Zoo entrance. In addition, the new logo was adopted.